IAFF Headlines
Current news directly from IAFF locals, councils, and state/province associations in the US and Canada.
2017 Total Number of Runs
01/16/18 - New London Fire Fighters
The New London Fire Department closed out 2017 with 7,363 total emergencies. This was an increase from last year. A job very well done by the NLFD.
Tilton-Northfield Seminar
01/16/18 - Professional Fire Fighters of New Hampshire
Emergency Vehicle & Aerial Ladder Operations Seminar on March 19 presented by FDNY Ret. Lt Michael Wilbur. Learn more & register here: http://pffnh.org/index.cfm?zone=/unionactive/view_article.cfm&HomeID=680973
2018 14th District Caucus
01/16/18 - IAFF 14th District
The 2018 14th District Caucus will be held June 24-27, 2018 in Orange Beach, Alabama at the Island House Hotel - Doubletree by Hilton. The hotel has been completely renovated since we held our last caucus. It is time to make your reservations and plan to attend.
Please help a family in need
01/16/18 - IAFF Local 1014
Los Angeles County Firefighters IAFF Local 1014 Representing over 3200 Firefighters, Paramedics, Dispatchers, Pilots, Wildland Firefighters, Forestry and Health Haz Mat personnel Please consider helping Please take a moment to read and help support our Sister's and Brother's of LACOLA (Lifeguards) - and Local 1014.
2018 Installation
01/16/18 - IAFF Local 21
Bid Cycle #328 REVISED
01/16/18 - IAFF Local 21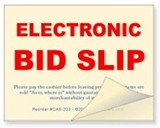 Bid cycle #328 has been revised. The Engine 5-A FEO slot now reflects that only Paramedic FEOs can bid.
The 16th Annual Firefighter Charity Golf Tournament
01/15/18 - Kent Fire Fighters
Please see attached flyer.
2018 Legislative Session FPF Week 1 Report
01/15/18 - IAFF 1826
2018 Firefighters Ball
01/15/18 - PFFA
MLK Day 2018
01/15/18 - IAFF Local 1014
UPDATE: MSCFF License Plates
01/15/18 - Missouri State Council of Fire Fighters
Download MSCFF Emblem Use Authorization Form here. This is a mock-up of the Missouri State Council of Fire Fighters plates we created and submitted to the Senate Legislative and Transportation Committee. It was voted on affirmatively and has passed out of the legislature and is currently at the DOR for final review.
Earn Your Degree With Kaplan University
01/14/18 - PFFA
Dear IAFF Member: A college degree in the fire service can help you advance your career. In fact, several fire departments require a degree in fire science or a related field to be considered for promotion. The IAFF believes all members should have access to quality higher education.
President Paris Standing by Second Alarm
01/14/18 - Boston Fire Fighters
Sunday January 14, 2017 Boston Fire Alarm began receiving calls for a building fire at 14 Evelyn Street in the Mattapan section of the city.Engine 52 first due reported fire showing floor 2 of a 3 story wood. Car 8 arrived on scene and ordered a second alarm. Above Local 718 President Rich Paris standing by at the second alarm.
2018 CFRA FIREFIGHTERS BALL UPDATE
01/13/18 - Cambridge Fire Fighters
Firefighters For Healing
01/12/18 - IAFF Local 21
2017 Big Buck Contest
01/12/18 - IAFF Local 21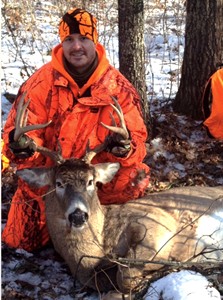 Congratulations hunters on your successful season. It was a close contest this year with 4 nice bucks entered. This contest has an Archery and Gun category. When there isn't an Archery entry, then a Muzzleloader category takes its place. If a Archery buck is entered, Muzzleloaders can still enter the regular Gun category.
Saint Paul Firefighters Mug
01/12/18 - IAFF Local 21
LIMITED EDITION DENEEN POTTERY MUG/ order yours online today or cal Susan O'Neil to purchase in person. This fundraiser will be supporting the St. Paul Fire Foundation – a foundation that supports the health, wellness and safety of every St. Paul Firefighter. Go to www.stpaulfirefoundation.
2018 Legislative Breakfast
01/12/18 - Professional Firefighters of Maine
Local 4416 Super Bowl Party
01/12/18 - IAFF Local 4416
Let's Huddle Up at the Hall!!  All 4416 members and their guest are invited to attend our family friendly Super Bowl party.  Taco and Nacho bar provided with beverages for sale.
Nashua Training: Family by Fire
01/12/18 - Professional Fire Fighters of New Hampshire
link to register: https://familybyfire.brownpapertickets.
County Chapter E-Board Vacancies
01/11/18 - Albuquerque Area Fire Fighters
The IAFF Local 244 Executive Board is accepting letters of interest for County Chapter positions: First Steward and Fourth Steward for the next 14 calendar days.
County Chapter Special Meeting
01/11/18 - Albuquerque Area Fire Fighters
A County Chapter Special Meeting will be held on Friday, January 19, 2018 at 9:00am. The matter of County Chapter membership consenting to the reclassification of Lieutenant positions to Captains positions, once again has come before the membership at the General Meeting on January 11, 2018.
MDA Boot Camp 2018
01/11/18 - Professional Fire Fighters of Vermont
Dear Brothers and Sisters, Last year we celebrated the 63nd anniversary of the International Association of Fire Fighter's commitment to the Muscular Dystrophy Association. We made a promise to stand with MDA and fight against muscle disease, until the battle was won and a cure and treatments were found for these terrible diseases.
Legal Service Education Program
01/11/18 - Professional Fire Fighters of New Hampshire
Learn more about the legal service educational program offered to locals
2018 SFPFF Conference
01/11/18 - Southern Federation of Professional Fire Fighters
The 2018 SFPFF Conference will be held in San Antonio, TX and hosted by IAFF Local 624.  The Conference dates are Thursday, April 11, 2018 thru Friday, April 13, 2018.
Brother Robert Brantley memorial service information
01/10/18 - IAFF Local 1014
Texas Firefighter Games 2018
01/10/18 - Amarillo Professional Firefighters
This year's Texas Firefighter games will be held in Mansfield, TX. The dates are July 15-20. There are many ways to compete with firefighters from all across the state from fishing to washers. You can download the brochure below and here is a link to the website: http://texasfirefightergames.
January 8, 2018 - Hamilton firefighters have found a unique way to battle their stress
01/10/18 - IAFF Local 20
http://www.journal-news.
December 28, 2017 - For his Eagle Scout project, this area teen honored a fallen firefighter
01/10/18 - IAFF Local 20
http://www.journal-news.
2018 Unite and Fight
01/10/18 - IAFF Local 21
Hamilton County Firefighters Retiree Breakfast
01/10/18 - IAFF Local 4416
Join us on Saturday, January 20th 2018! Open to all retired firefighters and active members of Hamilton County.
L-21 Salvation Army Drive
01/10/18 - IAFF Local 21
Nice weather and the spirit of giving during the Holiday Season resulted in another successful year of bell ringing for St. Paul Fire on behalf of the Salvation Army. Ringers at various events and locations in St. Paul brought in a total of $11,832.28 between Thanksgiving and Christmas.
Union Meeting Change
01/09/18 - IAFF Local 29
January's Union meeting has been changed from Tuesday 1/9 to Wednesday 1/17. Mark your calendars. See you there.
Captain Promotion
01/09/18 - IAFF Local 801
Congratulations to the DFD's newest captain Bart McCleary - who was promoted from Lieutenant to Captain in a swearing-in ceremony held on Monday January 8, 2017 at City Hall. Captain McCleary has served the City Fire Department and been an active member of Local 801 since July 1987. Captain McCleary will move from C Group to the truck company on D Group.
LODD of Lt. Matthew LeTourneau
01/09/18 - Chester Firefighters Local 1400
Funeral arrangements have been announced for a veteran firefighter who was killed when a fast-moving fire roared through a North Philadelphia row home Saturday morning. Public viewings will be held Thursday, January 11 from 4:30 p.m to 9 p.m. and Friday, January 12 at 9 a.m. at the Cathedral Basilica of Saints Peter and Paul.
2018 Gladys Benerd Scholarship
01/09/18 - Stockton Firefighters
2018 Gladys Benerd Scholarship The official Application for the 2018 Gladys Benerd Scholarship. It needs to be noted that the applications are due earlier than in previous years. All applications need to be post marked by March 1, 2018. Follow all of the directions listed on the application.
2018 Installation Dinner and Crab Feed
01/09/18 - Stockton Firefighters
Stockton Firefighters Local 456 Installation and Crab Feed Friday February 2, 2018 Civic Auditorium 6:00 Drinks 7:00 Dinner Program to follow Tickets - $50.00 each The tickets are available through the Chief's Operator, Mario Gardea, and Jeremy Bishop. The Operator will accept check or cash. Jeremy will accept cash, check, or credit card.
2018 Legislative reception
01/08/18 - Kansas State Council of Fire Fighters
Officers and Members The Annual Kansas State Council of Fire Fighters Legislative Reception will be Thursday February 8th at 5:30 pm.  Thursday afternoon between 1:30 and 2:00 President Wing will have an executive board meeting with all members encouraged to attend.  We will also have a small workshop with a representative from KP&F.
Call For Assistance
01/08/18 - IAFF 1826
JP, Missi, and Bill, One of our Lieutenants has been going through a very personal issue with his daughter. They have moved up to MA for the open heart surgery and treatments until they can move back home. Progress is slow and they have secured an apartment close to the hospital. Expenses are adding up with having to pay additional monthly bills (rent, electric, etc).
Please Vote! Voting Ends Jan 31st
01/08/18 - IAFF Local 2760
We have a local woman here in the city that needs our help! Allie M Healy is nominated to be inducted into the Green Bay Packer's fan hall of fame. Please click on the link below and read her story. You can vote up to once a day. Voting ends January 31st, 2018. Winners will be announced late February 2018. http://nfl.packers.
Dues Increase
01/07/18 - IAFF Local #1945
Local 1945 Members, This letter is to inform you with the board approving a 3.0% pay increase for Firefighters and a 3.0% for Captains in 2018 all bi-weekly payroll deductions will increase accordingly. This will be effective on your February 2nd 2018 paycheck.
Mayor Walsh Stands w/ Boston Fire
01/07/18 - Boston Fire Fighters
Mayor Marty Walsh stands with Boston Firefighters Local 718 President Rich Paris in -1 degree weather at 5th alarm fire 7 Allston Street Dorchester. Boston Firefighters Local 718 is proud to support a Mayor that not only respects his firefighters but stands with them in such adverse conditions.
Missoula firefighters prepare for winter, but hope you do too
01/06/18 - IAFF Local 271
Thank you to KPAX: MISSOULA - For Missoula firefighters, being prepared is not only part of the job, it's part of life. And that's especially true when it comes to the unusual rescue situations that can crop up in a mountain city like ours.
Passing of Brother Robert Brantley
01/06/18 - IAFF Local 1014
Los Angeles County Firefighters IAFF Local 1014 Representing over 3200 Firefighters, Paramedics, Dispatchers, Pilots, Wildland Firefighters, Forestry and Health Haz Mat personnel With a great deal of sorrow I unfortunately announce the passing of our brother Robert Brantley.
2016 Award Submissions
01/06/18 - IAFF Local 739
2016 Award Submissons Nominations are now being accepted for awards for the year of 2016. Nominations can be made in writing and submitted to Mario Lopez, L1/D3.
Rubbish Fire
01/06/18 - IAFF Local 892
Battalion 1, Engine 2, Squad A and Truck 1 responded to Norwich Self Storage on South Golden St. tonight for an activated fire alarm. Crews made entry to the building and noted an odor of something burning. After investigating, a pile of rubbish was found burning within the building. The fire was extinguished and the building ventilated. Norwich FMO is investigating.
Membership Meeting
01/06/18 - IAFF Local F-102
All Hands, A Membership Meeting is being scheduled for 02 February 2018 at Crash Station 62 and will commence at 1730 hours. A running agenda will be posted on the Union website calendar. If you wish to add an item to the agenda please feel free to contact me.